Davis H. Smith

Shareholder
Montgomery Location
Phone: 334-244-1111
Direct Dial: 334-409-2219
Fax: 334-244-1969

Practice Groups
Bar Admissions
Alabama State Bar
Alabama and U.S. District Court, Middle District of Alabama
Memberships and Affiliations
American Bar Association, Section of Taxation
Alabama State Bar, Section of Taxation, Chairman 2016-2017
Captive Insurance Companies Association
Alabama Captive Association, Board of Directors
Montgomery County Bar Association
Education
B.A., Hampden-Sydney College, 1997
J.D., University of Alabama, 2000
LL.M. in Taxation, New York University, 2001
Other
Best Lawyers, Tax Law, 2016
John A. Campbell Moot Court Board, 1999-2000
Mugel National Tax Moot Court Team, 1999-2000
Recent Speeches and Presentations
"The Basics of Captives and Risk Retention Groups," 2016 American Conference Institute's 4th Annual Advanced Forum on Captive Insurance, New York
"Captives: The Money is Yours, Why Give it Away?," 2016 AlaHA Annual Meeting
"Sales and Use Tax in Alabama," Lorman Education Services, 2013
"Captive Insurance Companies: An Overview," Montgomery Estate Planning Council, 2012
"Section 108 and Cancellation of Debt Income: Navigating IRS Rules" Strafford Publications, Inc., 2011
"Disregarded Entities: Tax Issues Not To Be Disregarded," 2009 IRS Nationwide Tax Forum
"LLC Trends and Developments - 2007," National Business Institute, 2007
"S Corporations: The Ins and Outs of Tax Reporting and Planning," American Institute of Certified Public Accountants, 2006
Recent Articles
"Self-Procurement Taxes and the Equal Protection Clause," State Tax Notes, January 23, 2017
"Has the Limit on Challenges to Debt–Financed Distributions Been Extended?" Real Estate Taxation, Vol. 38/Issue 4, 2011
"Tax Considerations in Exiting a Professional Practice," Vol. 15, Managing Partner Advocate, LexisNexis, 2008
"Formation and Operation of LLCs," LLC Trends and Developments - 2007, National Business Institute, 2007
"Understanding Complex Tax Issues," LLC Trends and Developments - 2007, National Business Institute, 2007
Davis H. Smith is a Shareholder and member of the Taxation and Business Organizations & Transactions practice groups. He counsels clients on tax and business strategies in a variety of industries, with a particular focus on participants in the financial services industry, including insurance companies and investment advisors, and the professional services industry, including accounting firms. Davis regularly advises captive insurance companies, risk retention groups and self-insured funds on transactional, regulatory and tax matters. Davis is a frequent speaker and writer on tax planning for businesses, including strategies for captive insurance companies.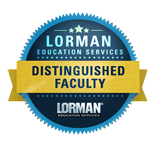 Contact This Attorney
To contact Davis Smith, enter your email address and the message you want to send below. All fields are required.